Everything exists in parallel and at the same time in the moment of a (phase) transition. it is the "noisiest" moment.
Übergang (Transition) was a performance on Viennas streets.
I was focussing on the moment between two or more states, on the instant, on the change. While wearing clothes that represent moments of change in my life I visited places in the city of Vienna (where I live) that represent "transition". I selected the places such that different aspects of transitions were represented. Change with respect to airpollution, distance, velocity, movement of elements/bodies/thoughts, vision… amongst others.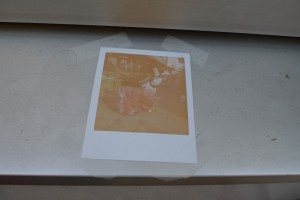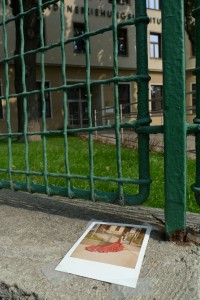 I chose to wear a "bata de cola", a very traditional flamenco-dress, which could be seen as a reference to ancient flamenco-dance but also as an important part of my current approach to flamenco-dance.
The project was realized together with my sister Emilia Lichtenwagner – a transition between to different generations. We took both digital pictures and polaroid pictures respectively. The latter because we left one of the polaroid pictures at each spot. It seems as if we have chosen randomly where we wanted to go to – but we followed an imaginary heart-shaped outline which was overlayed with the map of vienna.